This bean soup recipe is a nutritionally delicious yet complete first course.
There bean soup it is a warm and comforting first course typical of winter cuisine, although in some parts of Italy it is also customary to eat a cold soup based on wild radicchio. This is a unique dish, it actually contains protein from beans, carbohydrates from both beans and potatoes, and vitamins from vegetables. If you accompany it with cereal or pasta, it is a perfect combination, because it creates the noble proteins that are taken with the consumption of meat.
It's a delicious way to accompany toasted bread made by dicing a few slices of stale bread and then tossing those cubes in a non-stick pan with plenty of oil, salt and chili. Another classic way to serve it is to accompany it with pasta: once the soup is ready, the boil is revived and the pasta is thrown in, preferably with eggs; you can use broken tagliatelle, quadrucci or maltagliati.
There are also many options for serving: those who prefer to bring it to the table with raw oil and pepper, those who add peeled or fresh chili peppers and accompany it with grated Parmesan. The bean to use is borlotti, at least in the classic recipe, borlotti di Lamon IGP del Bellunese, known in Veneto for being particularly sweet and meaty. You can choose other types of beans, but you won't get that classic brown color of the soup, and you won't get the same sweet and creamy flavor that Borlotti beans have.
Gluten free
Lactose free
Dried borlotti beans




350 g

Celery




1 Costa

root




1

onions




1

Potato




1

rosemary




1 branch

garlic




1 clove

Extra virgin olive oil




2 spoons

Vegetable broth




COPY THE LIST

Preparation
1
To make bean soup, soak beans the night before.
2
Chop the celery, carrot, onion, garlic and rosemary and cut the fat into cubes.
3
Heat the oil in a pan and add the chopped versur and lard, reduce the heat and stir and cook until the lard is transparent.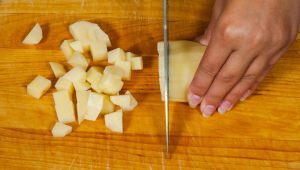 6
4
Drain the beans and add to the sauté, stirring everything for a minute to flavor them.
5
Pour into hot broth.
6
Peel and dice the potatoes and add them.
7
Cover and cook for about 45 minutes, on low heat, the soup should boil and not boil.
8
After checking that the beans are soft, turn off the heat and put two-thirds of the beans through a blender.
The result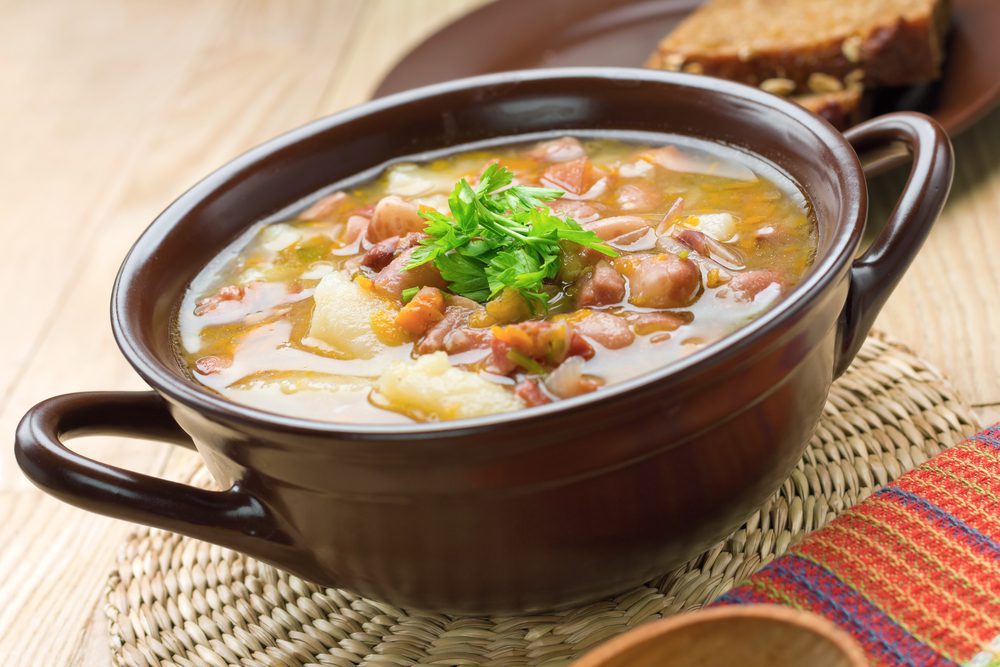 Advice
Serve with croutons, olive oil and freshly cracked pepper.