You can reduce cholesterol and blood sugar with pleasure: here are the ingredients and procedures for making a healthy and really tasty lentil soup.
With the arrival of the cold, there is nothing better than warming up with a beautifully nutritious and authentic meal. Looking for a delicious and refreshing recipe perfect for the coldest days? Let's learn how to make one lentil-based soupnot only to delight the palate, but also ideal for downing cholesterol and blood sugar.
Lentil soup: how to reduce cholesterol and blood sugar with taste
Among the foods that should be avoided by those suffering from hypercholesterolemia is meat.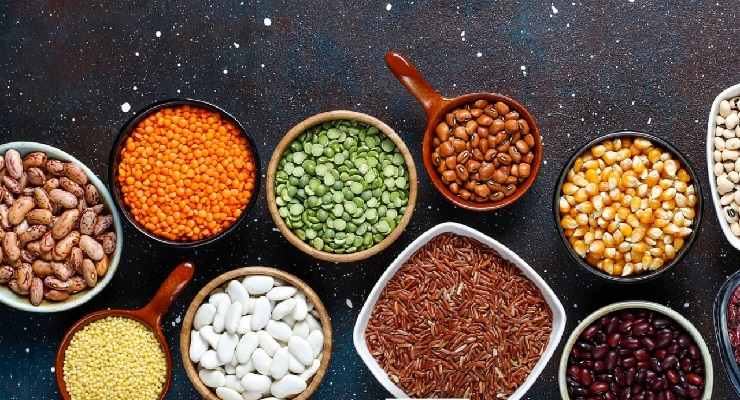 Red meat, sausages and tripe are just a few of the foods we should eliminate from our table.
If at first glance, changing eating habits may seem like a difficult path full of sacrifices, in fact, a pinch of organization is enough to explore all the options that vegetable cuisine offers us.
In fact, we can create delicious and healthy meals with simple ingredients straight from the ground.
Legumes, for example, are gods excellent meat substitutes. In fact, they are rich in proteins, vitamins and minerals.
Here's a really simple and delicious recipe to reduce cholesterol and triglycerides without giving up gluttony: let's learn how to make an incredible lentil soup.
You may also be interested in: Legumes, properties and benefits: are canned good for you?
Composition and procedure
This recipe is a real concentrate of very valuable nutrients for our body.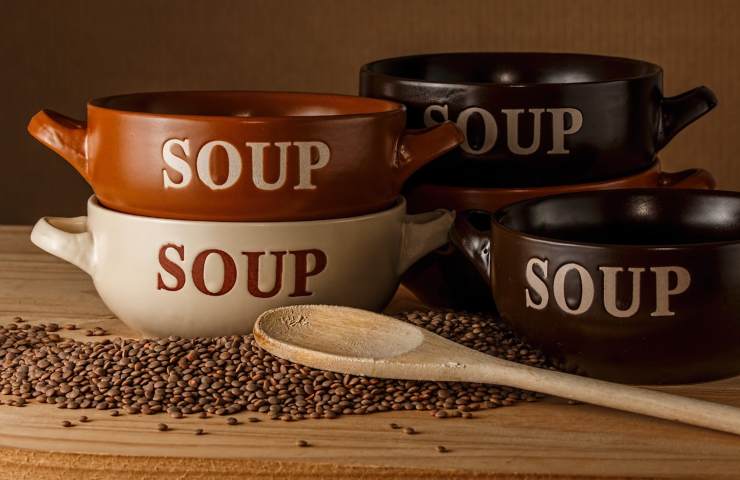 Among the ingredients are, in fact, lentils, kale and American potatoes.
The high fiber content in lentils provides an early feeling of satiety and improves intestinal transit.
In addition, due to the high antioxidants contained in black cabbage, the risk of osteoporosis, diabetes and cardiovascular diseases is reduced.
Not only that: this vegetable is an excellent ally in the fight against seasonal diseases, as it is useful against colds and joint pain.
Finally, American potatoes should be preferred over the better known and used classic potatoes. The reasons are very valid: they have a lower calorie intake and lower blood sugar.
You may also be interested in: Savoy cabbage: useful properties and how to eat it correctly
To prepare our lentil soup, we will need:
600 grams of lentils;
6 carrots;
1 black cabbage;
2 Tropea onions;
2 cloves of garlic;
2 American potatoes;
Oil to taste;
Vegetable broth.
After washing all the ingredients well, we will have to finely chop the garlic, onion, potato, carrot and black cabbage.
At this time, we will have to fry garlic, onion and carrot in a pan with a little oil.
After that, we will have to add the rest of the vegetables – except for the lentils – let them brown for a few minutes on low heat.
We just have to slowly add some vegetable stock to dip our beans in it.
The soup should be ready in about 30-45 minutes. At the end of cooking, add a little spice to taste everything without using salt.
Any idea? Chili, garlic and onion powder, turmeric or spicy paprika. In short, there is something for everyone!