With all the secrets of sweet taste and creamy texture, this vegetable soup recipe is liked even by children.
There vegetable soup It is the typical dish of winter evenings in Italy, even before single-ingredient velvety creams came into vogue, comfort food from across the Alps, our mothers have prepared the past, and sometimes managed to find that alchemy. ingredients that make children eat it too.
The recipe we offer here is obviously only one of the possible combinations that can be achieved with different vegetables of each season, but it is designed for the cold season and is designed to get past with a soft, sweet and rounded flavor. even if it is tasty, it can also please children.
This is a really light recipe, because the only fat is provided by raw olive oil, for the rest, the cream is cooked in water without frying. The secret of the success of the taste is mainly in the selection of sweet vegetables: cabbage, spinach, pumpkin and peas (these are not vegetables, but legumes) and potatoes. Additionally, peas, potatoes, and squash will give the velvety a creamy texture, making it look more like a vegetable puree than a soup, which helps kids eat it.
The sweet taste is then enhanced by the aroma of garlic and rosemary and the Parmesan that is served with it. Seeing is believing. Plus, thanks to the protein in the chickpeas and cheese, it's a complete meal you can have for lunch.
Gluten free
vegetarian
potato




150 gr

Spinach




150 gr

Savoy cabbage (or cabbage)




150 gr

Pumpkin




150 gr

Broccoli




100 g

root




1

onions




1

pea




100 g

garlic




1 clove

Waterfall




1 lt

rosemary




1 branch

Grilled Parmesan cheese




2 spoons

Coarse salt




1 tablespoon

Black ground pepper




Extra virgin olive oil




COPY THE LIST

Preparation
1
To prepare the vegetable soup recipe, peel and cut the potatoes, pumpkin, onions and carrots into pieces.
2
Clean and wash the spinach and cabbage leaves, remove the skin parts and cut into strips.
3
Peel the garlic and wash the broccoli.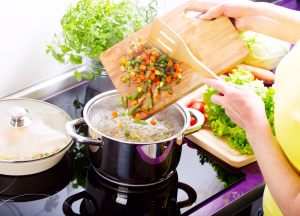 4
4
Put the chopped vegetables, strips and whole garlic in a large pot.
5
Add the still frozen peas.
6
Add rosemary and salt and cover with water.
7
Bring to a boil and strain.
8
Cover with a lid and reduce heat to low. Vegetables should be cooked until tender with a fork.
9
Remove the rosemary and mix everything with a blender.
10
Ladle into bowls, drizzle with olive oil, some ground pepper and a generous sprinkling of parmesan.
The result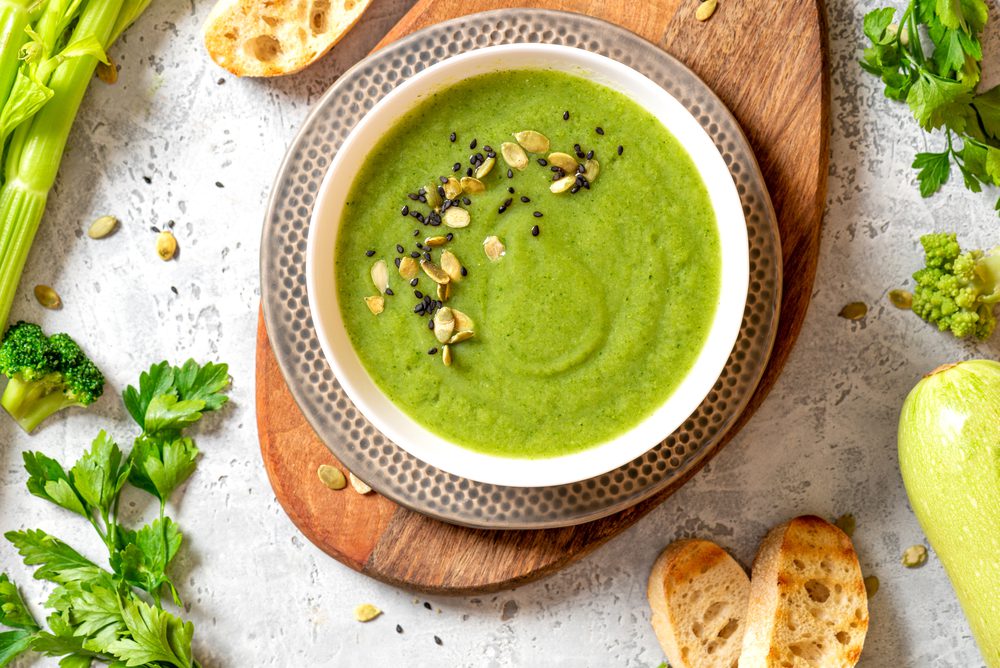 Advice
If you want to speed up the cooking time, you can use a pressure cooker, in which case the soup is ready in 10 minutes.